Alexander Carabitses
(Image credited to Volkswagen)
It's become commonplace for automotive journalists to write about which overseas models they'd love to see come to the US. Well, it is now my turn to do just that. My compiled list includes models that both enthusiasts would love to see and vehicles that would allow automakers to enter specific market segments that they currently don't compete in. Don't worry, none of those models are in my number one spot.
10. Buick GL8:
Alright, let me explain myself. I understand that wanting a Chinese built minivan to come to the US is something a typical car guy isn't supposed to desire. However, to my eyes, this model would be a natural fit for the Buick lineup in the US. Sure, sales aren't as strong as they used to be (I wrote about that two years ago), but neither are convertibles, station wagons, and lift back sedans, but Buick is taking a chance on all of those models in the US. With that in mind, it would seem natural for Buick to take a chance on this model in the US. In my mind, the only possible hindrance is any potential import tax on Chinese goods that is laid down by the Trump administration. Buick would more than likely be willing to pay said tax on the Envision, a vehicle that is in high demand, but I doubt they feel the same way about the GL8.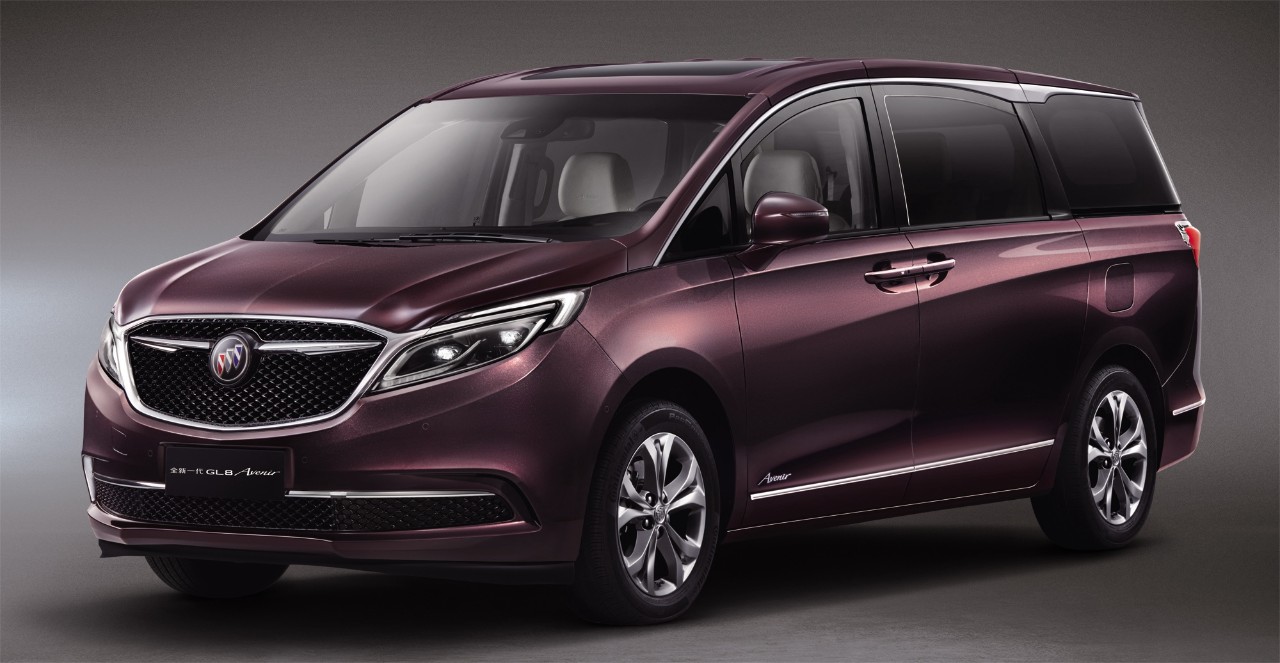 (Image credited to Buick)
9. Ford S-Max:
Here's another minivan (fine, MPV), I would love to see sold here, albeit with a sliding door. Ford hasn't sold a minivan here since the extremely dull Windstar went out of production in 2007. However, this looks a lot better and should be just as competitive as the Windstar was in its own heyday. Will either one ever make it stateside? Well, considering its recent crossover push and a decline in the overall market, I'd say that the answer is no.
(Image credited to Ford)
8.
Volkswagen Polo:
In all fairness, we have a pretty good chance of getting this model when the redesigned version shows up at Frankfurt this fall. The new generation was actually spotted without any camouflage, and I have to say, it looks very dull. However, it would a great opportunity for VW to expand its product portfolio in the US (even if they add the crossover version of this to the lineup, the T-Roc). It will also give enthusiast the opportunity to experience the GTI version of this model that Europeans have been enjoying for years, a perfect rival for the Ford Fiesta ST. I can only imagine that since this will weigh less than a Golf GTI, it will be even better to drive.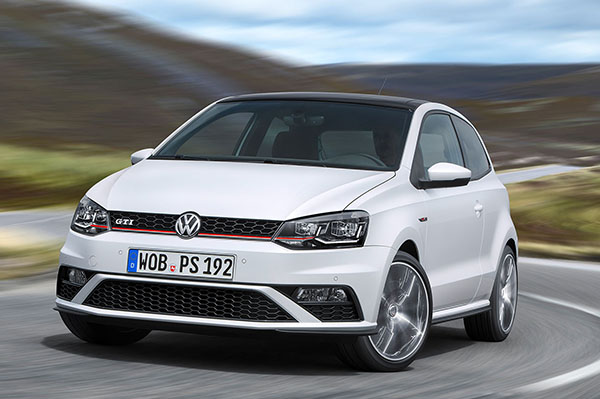 (Image credited to Volkswagen)
7.
Volkswagen UP!/Skoda Citigo/Seat Mii:
Here are the VW Group's three A-segment hatchbacks, all of which definitely are not coming to the US. Their funky looks lend them some desirability in my mind, and they would be great rivals to the Fiat 500 and Chevrolet Spark. However, of those two model, only the Spark is doing remotely well, so for the time being, we can only enjoy this car from afar.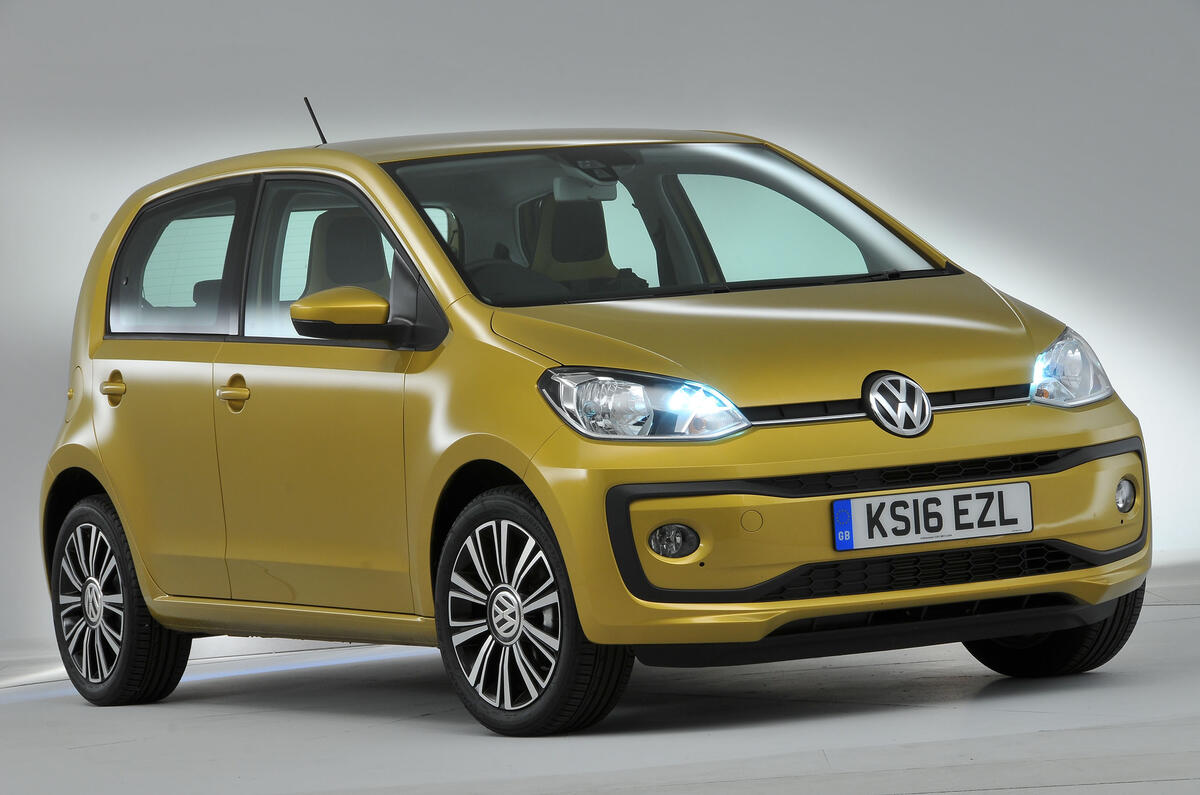 (Image credited to Volkswagen)
6.
Opel Adam:
Like the VW UP!, this is yet another funky city car that Europeans have been given the opportunity to enjoy for years. The main reason I like it all falls on exterior design. It looks athletic yet cute, funky but functional. The US actually came close to getting this vehicle, but plans were shelved when GM realized that they'd have to change the majority of the car to meet US safety standards, which would have added a lot of cost to the vehicle. Also, the decline in interest for small cars and the sale of Opel to PSA Automotive have all effectively killed the chances of the second generation car being sold as a Buick.
(Image credited to Opel)
5.
Audi A1/S1:
Here's another VW Group small car with a slim chance of coming to the US when its redesigned (as of 2015). Currently, this subcompact luxury hatchback has been sold as either a three door or five door rival to the Mini. Of course, the Mini hasn't been setting the sale charts on fire in the US lately, so this probably is playing a large part in Audi's decision. Either way, this is a fun little car and it is supposedly better in S-model guise.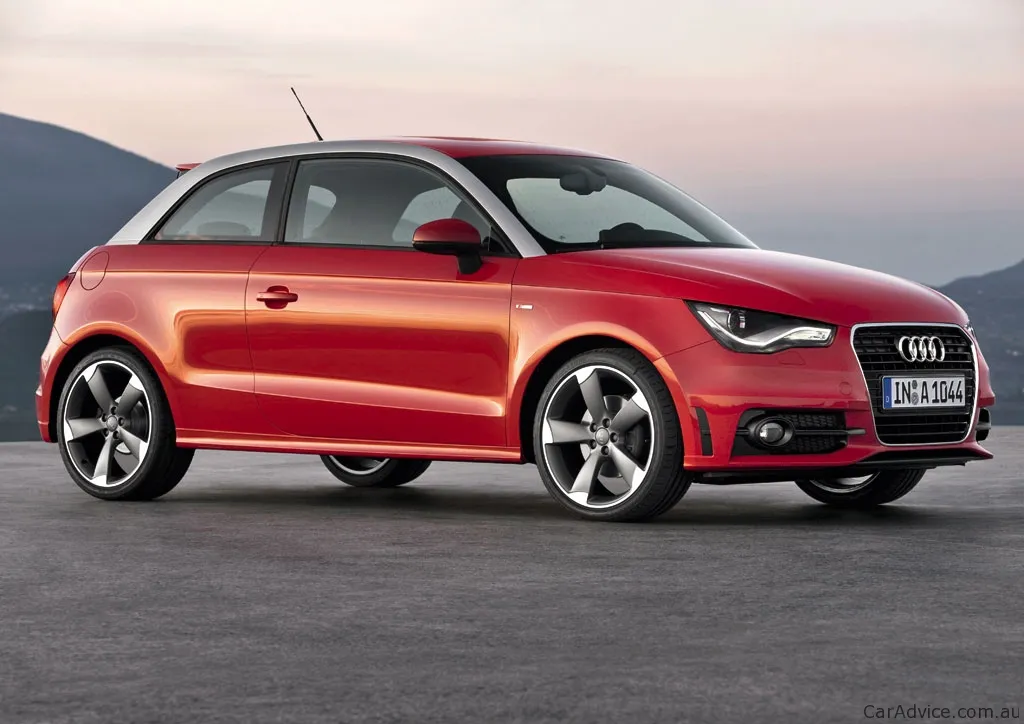 (Image credited to Audi)
4. Renault Megane RS:
This is another sport-hatchback, but the difference is that this is a legitimate beast on the road and the track. The likelihood of this model coming to the US is nonexistent unless Renault returns to the US. Now there are two RS models, the first of which is the RS250. This model competes with the STs and GTIs of the world. the RS 275 competes with the RS and R models of the world. My main reason for wanting them here is simply that they're epic.
(Image credited to Renault)
3.
Opel Astra GTC:
Ever since this car launched in 2012, I have been taken in on its looks. Why it never made it to the US as a Buick is anybody's guess, especially when one considers that this was about the same time in which the hot hatchback started becoming relevant again in the US. It is even more peculiar that GM still doesn't have a hot hatch, but that's another story entirely. Unfortunately, given the recent sale of GM's European operations to PSA Automotive, it is unlikely that this car's successor will ever make it stateside, although sister vehicles like the Peugeot 208 GTI and 308 GTI just might.
(Image credited to Opel)
2.
Volkswagen Scirocco:
I promise this is the last VW model. Speaking of last, there was recently an article published, suggesting that this sports car may not see a new generation. Of course, this is largely unconfirmed, but the current Scirocco isn't much different (from a practicality standpoint) when compared to the Golf. Now, this is actually supposed to handle better than the Golf and it looks better too, so it's ashamed that it isn't sold here; it's an even greater shame that is may not live to see another day.
(Image credited to Volkswagen)
1.
Honda S660:
We are currently in the best sports car era the world has ever seen. As we speak, the near dozen or so variations of sports cars are able to co-exist successfully in the marketplace. One of these variations is the small roadster, a segment that is currently occupied by the Mazda MX-5 and the Fiat 124 (with the latter being built on the MX-5 chassis). If Honda was to bring this car here (which it planned to do as of two years ago), it could reignite interest in the segment, especially by automakers that already make larger sports cars that we are currently enjoying. However, the best part about this car is that it's mid-engined, which would make it the most affordable mid-engine car sold in the US. Even better is the fact that the car weighs a little less than 1,600 pounds in JDM spec (it will probably weigh a tad bit more when upgraded to meet our safety standards).
(Image credited to Honda)
So there you have it. Obviously half of the vehicles on this list are VW Group products, which truly shows how product savvy that company really is. Another thing that should be noted is that if I had published this list a decade ago, it would have been a hell of a lot longer, but since then, a lot of product portfolios have become more global, meaning that we have a lot of the cars that European customers would ordinarily be enjoying on their own. Also, a few of the vehicles on this list have a good chance of coming to the US, or easily could if the demand was there. Feel free to let me know what model(s) you want to see come to the US and if you agree with my list
At any rate, that wraps up this week's post. I have a lot of great stuff coming up, including an analysis of what killed the Pontiac brand and yet another exposé of FCA's recent round of stupid decisions. The best is yet to come, so I highly encourage you to keep reading and to give us a "Like" on Facebook. Thanks for reading and have a good week.
*Correction: Honda announced in late 2015 that the S660 would not arrive in the US, after earlier speculation that it would.