Alexander Carabitses
Well, we have reached that point in mid-February where the auto show circuit's next major stop is in the Windy City, Chicago. The Chicago Auto Show is the longest running of all the domestic shows, is the largest of all the domestic shows in terms of square footage, and achieves an attendance that is greater than any of the other domestic shows. In other words, as far as consumer shows are concerned, this one is the king. However, on an international stage, this is the fourth most important in the US, behind Detroit, New York, and LA. While the majority of the automotive media hates covering this show I personally look forward to it, and am here to present you with an in depth review of everything that debuted.
(Image credited to Ford)
I'll start with Chevrolet, who felt that the best way to hide the fact that they had nothing to show was to show up with nine Redline Special Edition models (Malibu, Camaro, Colorado, Silverado, Trax, Equinox, Traverse, Cruze Sedan/Hatchback). Simply put, these cars were as boring as it gets, as is mostly the case with paint and stickers. The same argument holds true for Mitsubishi, which wasted everybody's time launching the 2017 Outlander Sport Limited Edition. I still can' get over the fact that they actually had a press conference for this thing. And because they showed up with new models last year, Infiniti also felt that it was absolutely necessary to drop two special edition models on stage- the 2017 Q50 3.0T and QX80 Signature Editions- both of which look identical to standard version of the vehicles on which they're based.
(Image credited to Chevrolet)
(Image credited to Mitsubishi)
(Image credited to Infiniti)
(Image credited to Infiniti)
FCA, Nissan, and Toyota played it right, debuting special edition models alongside actual introductions. For example, Toyota, launched the 2018 RAV4 Adventure alongside refreshed versions of the 2018 Tundra and the 2018 Sequoia. Both models benefit from tweaked front fascias and a new TRD Sport trim. The overall refreshes are as pathetic as Mitsubishi's introduction, as this is the first update to the Sequoia since it was first redesigned a decade ago. Plus, in the case of the Tundra, this is technically the refreshed version of the heavy refresh that came along in 2013 when Toyota practically gave up on the full-size pickup truck segment (this is still technically the second generation truck). When one compares this Tundra to the new Nissan Titan, which was actually shown in King Cab form in Chicago, one realizes how much Toyota really doesn't care anymore, or at least for the time being.
(Image credited to Toyota)
(Image credited to Toyota)
As for the 2018 Titan King Cab, it is exactly what you'd expect from super crew style truck. More interesting, was the NV Cargo X Concept, which is a modified NV van with an off-road suspension that could probably out perform a Ram Power Wagon. Less interesting were the 2017 Midnight Edition Nissan cars and crossovers that were shown alongside yet another accessories concept: the 2017 Nissan Titan Pro-4x Project Truck.
(Image credited to Nissan)
(Image credited to Nissan)
(Image credited to Nissan)
(Image credited to Nissan)
FCA launched four special edition models: the 2017 Jeep Wrangler Rubicon Recon, the 2017 Mopar Dodge Challenger, the 2017 Ram 1500 Copper Sport, and the 2017 Ram HD Night Package. Aside from those four big yawns, Chrysler partnered with BraunAbility, the wheelchair van converter, to launch a wheelchair accessible version of the Chrysler Pacifica. However, the exciting debut came from Dodge, which launched the 2018 Durango SRT. 475 horsepower and 0-60 claims of 4.6 seconds make this the most desirable family hauler on the market.
(Image credited to Jeep)
(Image credited to Dodge and Mopar)
(Image credited to Ram Trucks)
(Image credited to Ram Trucks)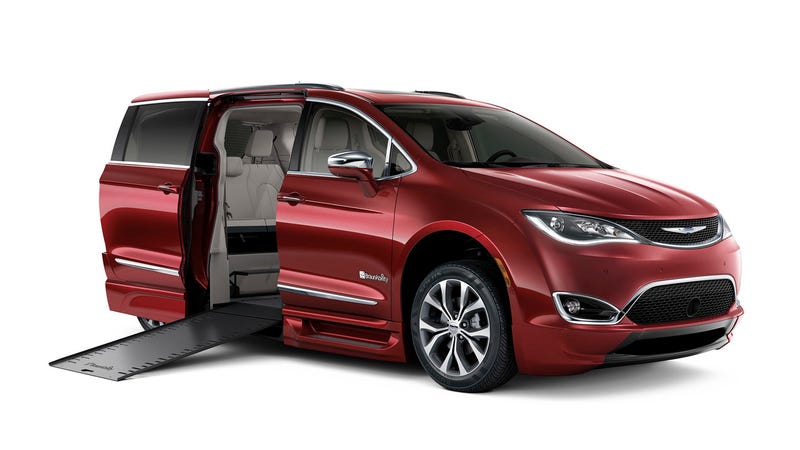 (Image credited to Chrysler and BraunAbility)
(Image credited to Dodge)
Despite all of the new truck based vehicles mentioned above, there were a few new car introductions beyond the special edition models. Subaru brought a refreshed 2018 Legacy, which is boring. Hyundai launched the 2018 Elantra GT, which is a rebadged Hyundai i30. However, it does get more power than the i30 and it gets a Sport trim. Otherwise, there isn't too much to report here, although it's a handsome little hatchback. Aside from that, Volkswagen and Mercedes each got bored and decided to come up with a few creations for this show. Volkswagen created the Atlas Weekend Warrior Concept, which is just another boring accessories concept that is just begging for media attention
.
Likewise, Mercedes launched a toolbox themed Metris MasterSolutions Toolbox Concept, which has a unique cargo area that features a nice shop floor, workbench, and tool cart; in reality, just look at it and you'll see why it is stupid, even as a concept.
(Image credited to Subaru)
(Image credited to Hyundai)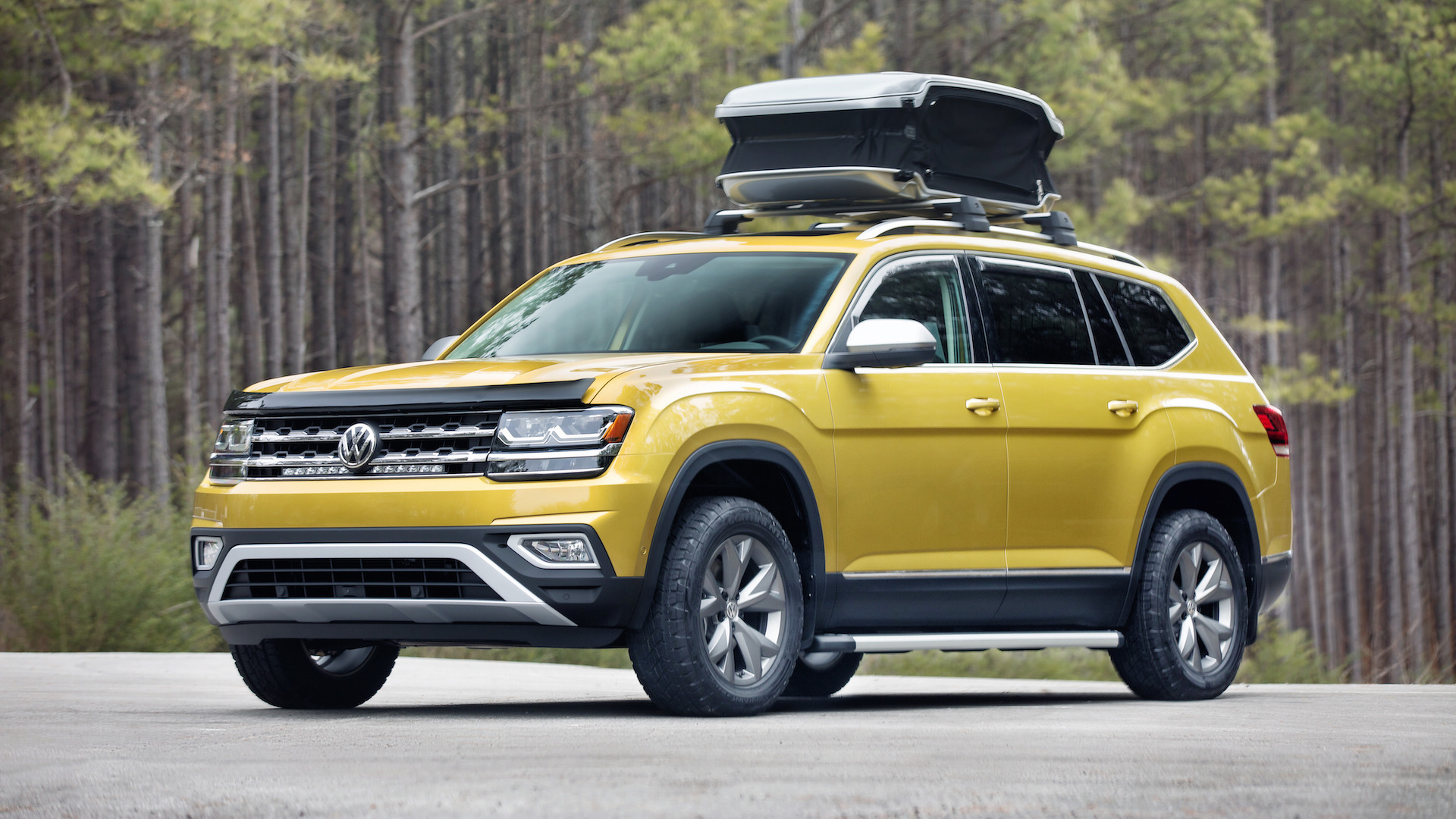 (Image credited to Volkswagen)
(Image credited to Mercedes-Benz Vans)
Finally, we come to the most important vehicle of the show, the 2018 Ford Expedition/Expedition Max. This new model replaces the decade old third generation model, features an aluminum body that makes it 300 pounds lighter, while the overall vehicle itself is bigger by a lot. The interior is pulled straight from an F150, which is fine, although it should be noted that GM has unique interiors for their truck-based SUVs. The exterior styling is a fresh and welcomed change, as are some other interior appointments. Overall, it seems that Ford finally has a relevant competitor to GM's full-size SUVs, beginning this fall.
(Image credited to Ford)
And that is the 2017 Chicago Auto Show in a nutshell. Despite all of my ranting, I still enjoyed this show very much, given its eclectic mix of new introductions, many of which would be laughed off the show floor had they debuted at any other auto show. That is the peculiar thing about this show. The Dodge Durango SRT should be what catches my eye, yet I still enjoy seeing these special edition and accessories concepts just as much. However, as is the case every year, they leave me asking one question. Where did these come from and why should I care?
Have a good week.