Alexander Carabitses
This is the 2018 Opel Crossland X, Opel and Vauxhall's entry into the popular tweener segment between the subcompact and compact crossover segment that is dominated by the Nissan Qashqai (a.k.a Rouge Sport) and replacement for the Meriva MPV. While this is GM's latest product introduction in Europe, it may not be long before Opel and Vauxhall become the property of France's PSA Automotive, the owners of Peugeot, Citroen, and DS.
(Image credited to Opel)
This news might seem shocking to some, but the harsh reality is that GM has lost $20 billion on Opel since 1999, with its loss in 2016 being $300 million; this is despite the fact that the brand has been launching a slew of new models in recent years, not to mention that it was said that the brand would break even in 2016. The 2016 losses can be blamed on Brexit, as Opel/Vauxhall have two plants in the UK. Now some, including myself, are skeptical of this potential move because selling Opel would effectively rid GM of any market share in Europe. However, GM's CEO Mary Barra has been leading the charge on trying to instill the motto of "Profitability over market share" at the company. To demonstrate this, GM has already left Russia and Indonesia, countries that had been money losers for GM. I personally still think that GM would be making a terrible mistake if it abandoned the third largest automotive market in the world, even if the company is losing money there and even if their presence in China is strong. I also think that it would be a mistake to compromise the engineering support that the brand provides for GM's other divisions, such as Buick and Holden.
However, there is also another way to look at it. Car companies survive by producing great products, and great products are supposed to be what saves a struggling car company. However, when the great products do not fix the struggling car company, then you have to let the company go. In other words, Opel's time may be up at GM.
While the move might make sense for GM, I am still left baffled at the fact that PSA desperately wants this brand. The business case is that by purchasing Opel, PSA would gain 16% market share in one of the world's most competitive automotive markets. However, PSA is putting the cart before the horse. It was only last year that the company turned a profit in God knows how long, and now the company is acting as if it's the king of the world. Also, the incorporation of Opel into PSA has the potential to be an unmitigated disaster. PSA is a company that already has every major European market segment covered with its three existing brands, with Peugeot competing in the exact same market as Opel/Vauxhall. Internal completion is never a good thing.
Now most of you are probably wondering why things are so bad for Opel in the first place. Well if you ask me, Opel's biggest problem is that the brand has never been able to fully read and understand the European market. In the 1950s and 1960s, the brand produced vehicles like the Opel Diplomat, a large RWD sedan that was based on an American GM product. Despite the fact that the engine was a V8, it would blow up after being pushed hard on the autobahn for 30 minutes. It was never able to compete with the best in countries that demanded the best.
Then there are Opel's current products, which are clearly designed with other markets, outside of Europe, in mind. The design of the new Opel Insignia, for example, is clearly meant to attract US and Chinese buyers. Keep in mind, this car is also replacing the current RWD Holden Commodore in Australia. It doesn't look boring, professional, and kept like a German car should. It is strange that Ford has been able to produce global products that are successful everywhere they are sold, but GM has yet to crack the code in this area. Let's also keep in mind that GM's other ventures in Europe with Chevrolet and Cadillac have also ended miserably. Chevrolet was pulled from the market in late 2015 (except Corvette and Camaro) and Cadillac is practically nonexistent.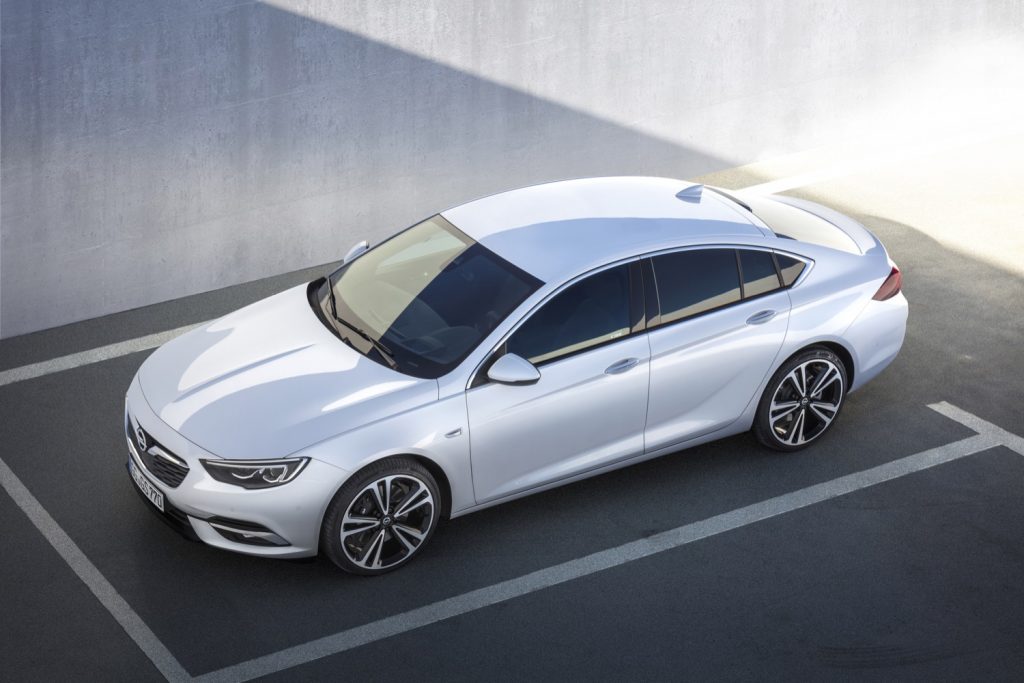 (Image credited to Opel)
I suppose we'll have to wait and see what happens. At the moment, the chances of acquisition are quite high. GM seems eager to offload Opel/Vauxhall, despite the consequences the this could have for brands like Buick and Holden; PSA also seems quite eager to dish out the $2 billion need to buy them. If I had to bet the mortgage, I'd go by Mary Barra's recent actions and say that GM makes what appears to be the smarter business decision and that Opel is gone from GM in the next few weeks.
Have a good week.