Alexander Carabitses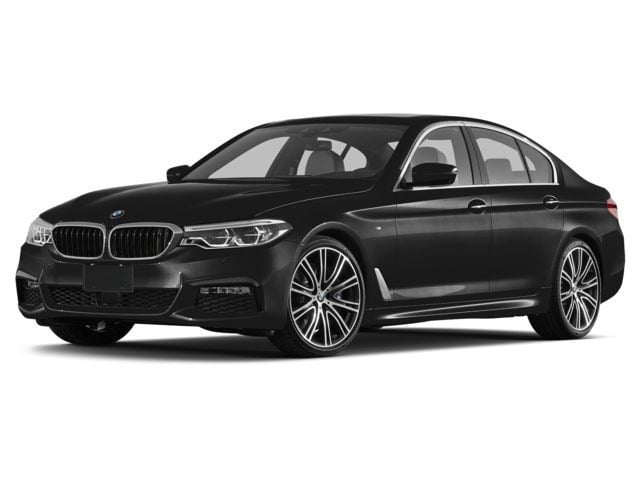 (Image credited to BMW)
Although I consider my blog to be an automotive media outlet, it is admittedly smaller than most, not one like Motor Trend, Ward's, or Automotive News. For that reason, along with the fact that my younger age would ward off media officials from letting me test drive a car, I cannot do first drive reviews. However, a relation of mine is car shopping and was granted permission to test drive the all new BMW 5 Series on his own. I, in turn, briefly drove the car along some side streets, and while my time was brief, I still have some pertinent information to share, so listen closely.
For years, the BMW 5 Series was known as the sportiest midsize luxury sedan that money could buy. That ended with the F10/F11 2010-2016 BMW 5 Series, a car comparable to your grandfather's 1993-1996 Cadillac Fleetwood in terms of look and feel. For the new 2017 G30/G31 generation of the car, BMW has supposedly taken a step back and brought the 5 Series back to its glory days in terms of driving dynamics, or at least that's what BMW's PR officials and executives have said. I was skeptical of this car from day one, but I'm also ashamed to admit that a small part of me fell for the company's propaganda as well.
First off, this new 5 Series looks even more boring and inoffensive than its predecessor, in every way. I have a good eye and was able to pick it apart from a bunch of other similar looking cars, but I doubt that the average person would be able to. If you've earned enough to buy a car in this category, but want to be ignored by everybody else on the road, this is your best choice.
The interior of this car is a gentle evolution of the previous generation car as well. Of course, BMW being BMW has done some stupid things to mess with a practically perfect thing. First off, not only do you get a knob to control the iDrive infotainment system (like the old car), but you can also control it by touching the screen. So let me get this straight, BMW designers read countless articles on rival cars being praised for having knobs to control the screen or attacked for not having knobs, so BMW decided that it would be best to add a system that was criticized. Brilliant. Also, BMW decided not to physically integrate the screen into the the dash like they did with the F10, which doesn't look good on any car.
(Image credited to BMW)
The system itself is easy to use with either of the two aforementioned systems, but gesture control was also available on the model that I drove. However, I did not get the chance to experiment with this system. The overall interior quality is superb, which is what one expects when they buy a car of this caliber, so hats off to BMW there. The rear seat is spacious, with leg room being opulent and on par with the previous car.
The car I drove was the 540i with the M Sport Package and the Dynamic Handling Package, so this is in theory the best handing version of the car available at the moment, until the actual M5 arrives next year. Off the line, the 3.0 liter twin turbo straight-six in quick, as the car has more power than last year's model, while it also weighs less. The car wants to go fast and once you press the accelerator even slightly, you start to lose control of your speed rather quickly. That is honestly incredible for a car this big, that is not an M, AMG, V, RS, or Hellcat.
Steering feel is another story entirely. First off, BMW should be ashamed for attempting to fool loyalists who are starting to get quite disgruntled with this brand's move to the mainstream world with soft, cushy cars. While this car is quite responsive and handles better than the previous generation car, whose steering wheel could be turned with one's index finger while in sport mode, this is by no means a sporty car. The steering feel is tighter, but not up to par with older BMW's, and particularly not up to par with older BMW models that were equipped with sport packages.
Instead of making something that handles like a sports sedan, BMW copied the steering feel of a sport trim midsize family sedan. This steering feel is more than adequate in that world, but when you're spending $78,000 on a sports car, this is unacceptable.
Braking was solid, but the ride is once again, not even in touch with the concept of sporty, which is ashamed.
In the end, BMW has gotten closer but hasn't earned back its cigar smoking privilege. The car is not actually terrible (although I made it seem that way), it's just that for a car that is advertised to be a sports sedan, the result with regards to driving dynamics is all too disappointing. However, that said, the car still does handle better than its predecessor and any progress is still progress. However, for $51,200, this is by no means the car that BMW says it is.