Alexander Carabitses
It's that magical time of the year once again, a time that is meant to be shared and treasured with friends and family. It's a time of celebration and reflection, and in keeping with that tradition, we will are reflecting on many of this year's events in that automotive industry. With that in mind, it is my pleasure to present the second installment of
The Highs and the Lows
, this time around featuring many events of 2016. Just like last year, I will focus the first part of this two part post with the lows of this year because I want to end things on a positive note. Enjoy!
Mercedes-Benz thinks that it can sell a pickup truck now. In all fairness, Mercedes is the only German luxury arm I can see pulling off a vehicle like this because of their already diverse portfolio that includes trucks, buses, and vans (latter are sold in the US). However, if there is one thing that I've learned from covering the automotive industry the last few years (even from before I had the idea to gather my thought in this blog), it is that when one German automaker launches a new product/segment, its competitors are quick to follow with a competitor. Do you really want to see a BMW pickup truck?, I didn't think so. Yes, I admit that BMW doesn't produce vans either, but guess what, if you look at interior photos of this X-Class concept, you'll see it looks very luxurious and not like a real fleet vehicle. If this vehicle proves to be a success in overseas markets where it will be on sale, you can bet that there will be competition in the future. And you can also bet on a second-gem model being sold in North America.
(Image credited to Mercedes-Benz)
Why is it that whenever Ford launches a vehicle now, it won't produce the vehicle until over a year later. For example, the new Raptor is just hitting showrooms in late 2016, after debuting in January 2015 and originally being scheduled for an on sale date of fall 2016. To make things more peculiar, a facelifted model was spotted testing before the truck we have been expecting for a while now has even gone on sale. Now, the Ecosport won't go on sale until early 2018, after being revealed in November 2016. By then, many competitors will have already been updated and this will be old news, yet Ford offers no explanation. Ridiculous? Absolutely.
(Image credited to Ford)
Mazda makes what can be described as perhaps the best mainstream cars on the market. The new CX-5 and CX-9 are great looking crossovers, while the Miata is one of the best cars that money can buy right now- especially new retractable hard top. There is just one little problem: these vehicles aren't selling well at all. It is beyond my mental capacity to be able to determine why this is the case, but given how great these cars are in terms of design, performance, reliability, and quality, it is quite clear that some people in marketing need to be kicked to the curb because they are not getting the job done.
(Image credited to Mazda)
I was initially going to dedicate this spot entirely to FCA US LLC, but recent news that the 2019 Jeep Grand Wagoner has been cancelled (or at least delayed) sums up FCA's biggest problem, which is a lack of proper planning. Apparently, the new vehicle was suppose to be built on the same platform that underpins the Grand Cherokee and the Durango, but FCA just realized that the platform won't work for this new vehicle. Keep in mind, FCA showed some renditions of the vehicle in a dealer meeting, and unless it was actually showing the new Grand Cherokee, you can only bet that there are currently a lot of angry and stunned dealers right now. Now the plan is to build it on the Ram 1500 platform, which means at lest another 2 year delay. This is one of the many things FCA has done wrong this year, and the list doesn't seem to be getting shorter any time soon.
(Image credited to FCA US LLC)
Scion is dead, and already, not a single person misses it. Its good cars are now being sold as Toyotas, including the 86 sport coupe. This is definitely the biggest failure in Toyota's history, both from a marketing and product planning perspective. Had the products been more unique, this could have worked, but rebadging Toyotas that are sold overseas as Scions is a half-ass mistake that failed to establish the brand as a unique gateway to Toyota and Lexus.
(Image credited to Toyota)
As far as I'm concerned, eco-friendly cars are marketing machines that allow automakers to legally scam the public. Turbo charged engines rarely live up to their EPA ratings, electric cars run on goal and emit toxic chemicals when their batteries are scrapped or recycled. Speaking of batteries, Chevrolet's new Bolt EV, which has just gone on sale, will lose 40% of its battery capacity after 8 years, which is also the duration of the car's warranty period. And did I mention that GM will also lose $9,000 on each one sold?
Dieselgate might have been a disaster, but recent news that Audi cheated on emissions tests for cars equipped with a certain automatic transmission, using cheating software (different than the software used on diesels) is even more alarming. This is because Audi has become the the most important brand in the VW group's portfolio, accounting for 50% of the company's profit in 2012. I can only imagine that that figure hasn't changed much in four years, so God help these guys.
(Image credited to Audi)
VW Group needs to cut costs to pay fines, while also trying to move beyond the crisis it has undergone for the past year. How do they plan on doing that in the US? They want to get into the commercial truck market, a task that will be achieved by buying a 17% stake in Navistar. Here's the problem, Navistar has a major unfunded pension liability and the brand itself is not doing well. So why would VW Group in the midst of its own troubles, purchase stake in this brand?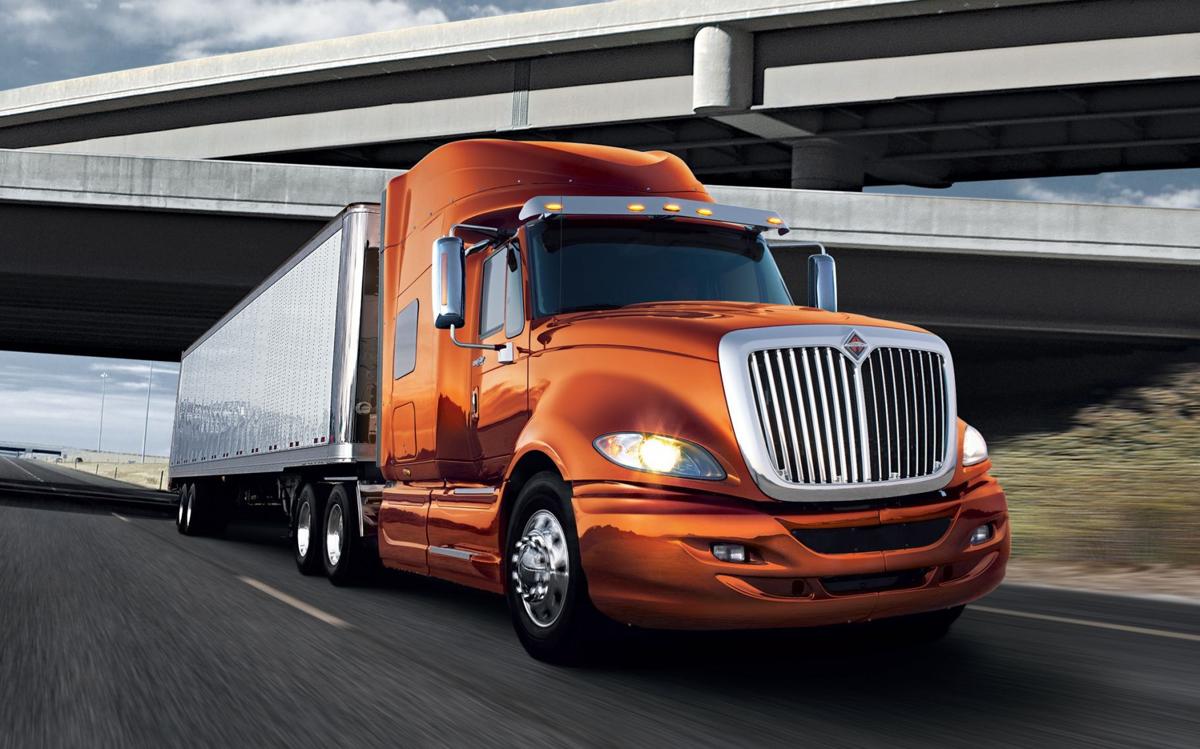 (Image credited to Navistar)
Memo to the FIA: From an outsider's perspective, Formula 1 appears to be a form of motorsports in which only one team can ever win a race. I hate to say it, but the logistics of Formula 1 are a lot more interesting than the racing itself, due to predictable results. I'm sure that F1 fans have a lot to bitch about as well regarding other technicalities in the sport.
(Image credited to Mercedes Benz)
Last month, Audi and Volkswagen ran their final races in the World Endurance Championship and World Rally Car, with Audi winning the WEC season finale in Bahrain. After winning Le Mans so many times, it is quite likely that this historic factory team that became the victim of VW Group's spending cuts will be missed. Also note that Volkswagen won the WRC season finale as well.
(Image credited to Volkswagen)
(Image credited to Audi)
Those are the 10 low points of 2016 that I am reporting on. Stay tuned for a list of positive things that took place in the automotive industry in 2016, which will be coming soon.