Alexander Carabitses
It doesn't take a genius to realize that this is a product driven industry. Great products lead to increased sales, which in turn leads to increased profits, which eventually leads to increased shareholder value. Let us now take a look at some recent product unveils that will fulfill the process that I just described.
2017 Chevrolet Cavalier:
Despite the Cruze being a hit for Chevrolet around the world, Chevy still feels obligated to use the names of its former compact cars on some of its budget cars sold elsewhere in the world. The Cobalt name is used in South America on a small car, and the brand has just brought back the Cavalier moniker for China. This car is smaller than the Cruze, but bigger than the Sonic/Aveo. While puzzling to us, this is actually a popular segment in China.
(Image credited to Chevrolet)
2017 Chevrolet Prisma/Onix/Onix Activ:
Updated styling inside and out, on both the Prisma and Onix, combined with new tech options along with updated mechanicals that reduce weight and increase fuel economy, highlight the changes on these subcompact models for the South American market. The Onix Activ simply features "rugged" trim, a higher ground clearance and a beefier suspension.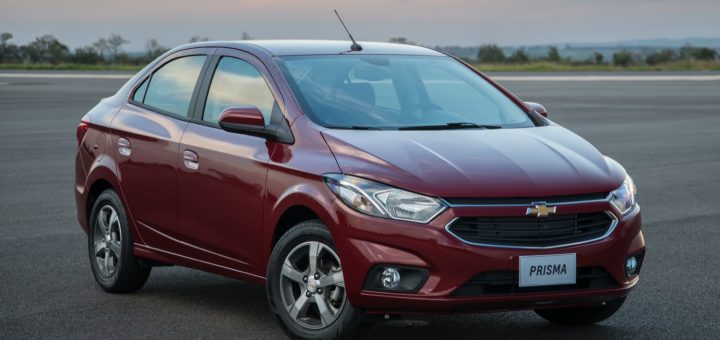 (Image credited to Chevrolet)
(Image credited to Chevrolet)
(Image credited to Chevrolet)
2017 Suzuki SX4 S-Cross: This popular model, overseas, features updated styling and powertrains, although Suzuki hasn't actually announced what these powertrains will be. We expect them to do so at the Paris Auto Show, next month.
(Image credited to Suzuki)
Bristol Bullet Speedster:
This 370 horsepower roadster marks Bristol's return, after being rescued from bankruptcy five years ago. With an engine sourced from BMW, a chassis made of carbon fiber (the car itself weighs less than 2,500 pounds), and a 3.8 second 0-62 mph time, this car will surly be fun to drive. Plus, it comes with the modern connectivity luxuries that one would expect from any other car.
(Image credited to the Bristol Cars)
2017 Lotus Elise Race 250:
What we have here is Lotus's latest track only production car, that just recently lapped the brand's own test track half a second quicker that the Elise Cup 220R; it's basically the fastest Lotus ever produced. Its engine, a 1.8 liter 4-cylinder, makes 243 HP and 184 lb-ft of torque, while the standard tranny is a 6-speed manual. The car also features quite a few aerodynamic additions, along with other track handling goodies. Because this Elise is only a track car, it will be sold in the US for $76,000.
(Image credited to Lotus)
2017 Nissan Titan Single Cab:
This one was inevitable. After seeing spy photos of the single-cab variants of the new Titan and Titan XD, Nissan has finally pulled the wraps off of them. They can be had with the same engines and transmissions as the crew cab models and it is forecasted that they will lead to a spike in Nissan Titan sales when the trucks go on sale in the fall.
(Image credited to Nissan)
2017 Volkswagen Crafter:
Volkswagen Commercial Vehicles has just launched the latest version of the brand's new full-size cargo van. I'm not going to get into details because there are a lot of configurations for the Crafter in terms of powertrains, body length, height, trim, color, etc. VW has been saying that they would like to sell commercial vehicles in the US soon, and when one factors in the recent sales surge of full-size cargo vans in the US, this vehicle a is likely candidate for that position.
(Image credited to Volkswagen Commercial Vehicles)
Jeep Wrangler 75th Anniversary Edition:
This one off model was built on the 75th anniversary of the exact day that the US government presented a contract to Willys-Overland Motor Co. to build Military Jeeps. It features a V6 engine, 6-speed manual tranny, and a look that screams classic military Jeep.
(Image credited to Jeep)
So that wraps up this segment of summer 2016 product launches. Thank you for reading and enjoy the rest of your day.