Alexander Carabitses
Well, I'm back. Now I am well aware that I haven't posted anything since my thorough New York Auto Show coverage, but things have been quite busy for me as of late. This will be the first of six new posts coming within the next week or so, with more to follow as time marches on. In these future posts, I will cover the Beijing Auto Show, PSA's return to the US, Nissan's acquisition of Mitsubishi Motors, and more. However, this first post will be sold dedicated to the 15 or so recent product unveilings that have garnered attention in recent months, enjoy...
2018 Tesla Model 3:
The Tesla Model 3 is finally here... sort of. Production won't start until next year, and there are bound to be some delays in classic Tesla fashion. Base models will have a 215 mile range and a short charging time. Base price: $35,000. Design: awkward as hell, as there is no front grille what so ever and the roof seems a bit too high; the interior comes with seats, a steering wheel, and an enormous touchscreen that looks like a macbook more than anything else. The car will also come equipped with Tesla's Auto Pilot feature. Everybody knows that this car will either make or break Tesla, and if it does the latter, the brand will die, or at least stop making cars (the Giga-factory will probably be unharmed). Now initially, 115,000 people pre-ordered the car, but I heard speculation from a credible source that wealthy investors made the pre-orders to raise Tesla's stock price; ironically, some pre-orders have been pulled as of late. We'll have to wait and see how this does in the marketplace.
(Image credited to Tesla)
2017 Tesla Model S:
Tesla's flagship car goes under the knife, emerging with a severed face. What I mean by that is the car features the same "lack of grille" grille as the Model X; FYI, I hate this look. The range of several battery options in the car have been improved, while the charger gets a few more amps as well.
(Image credited to Tesla)
Volvo 40 series Concepts:
Volvo recently launched a pair of concepts that are meant to showcase the design direction of the next generation of 40-series cars and crossovers that will slot right below the 60-series (which itself slots below the new 90-series) when they go on sale next year. They will be built on Volvo's new Compact Modular Architecture, and promise to offer a unique design. The crossover that you see is called the 40.1, and it is anticipated that this will morph into the XC-40. The sedan is called 40.2, and expect for it to mark the long awaited return of the S40 sedan.
(Images credited to Volvo)
2017 Subaru Forester:
The turbo engine features torque vectoring and the lower front fascia looks different. I guarantee that not one Subaru buyer will notice these differences.
(Image credited to Subaru)
2017 Subaru BRZ:
Subaru has refreshed the BRZ coupe for 2017, offering it with improved handling, a new track mode, and a power bump (a small one at that). The front and rear fascias have also been slightly revamped.
(Image credited to Subaru)
2017 BMW 3 series GT:
The fact that I hate this car with a passion doesn't seem to be enough motivation for BMW to kill off this thing, along with its 5-series GT counterpart, which by the way is even worse. At any rate, this refreshed version of the GT comes with two new engines: a four cylinder 330i and a six cylinder 340i (the latter is already offered in the refreshed 3-series sedan). Beyond that, the front and rear fascias receive some minor upgrades, as does the interior and the infotainment system. Beyond that, it's the same utterly pointless, butt-ugly car as before.
(Image credited to BMW)
Mini Clubman ALL4 Scrambler Concept:
This new concept, based on the AWD version of the new Mini Clubman is meant to mimic the look of a BMW motorcycle, with which it shares the same name. This is mostly done through updated aesthetics and features, but in the grand scheme of things, it is utterly pointless.
(Image credited to Mini)
2017 Chevrolet Silverado/GMC Sierra HD:
These are the facelifted versions of GM's heavy duty pickup trucks. The biggest change in store for these twins is bound to be a new or updated power plant, of which we know nothing about just yet (although the new hood-scoop could be a hint). The hood-scoop is one of the only visual modifications on the new trucks, as pretty much everything else looks identical as before.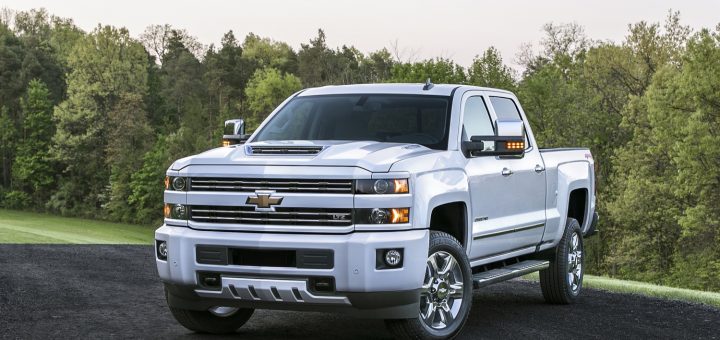 (Image credited to Chevrolet)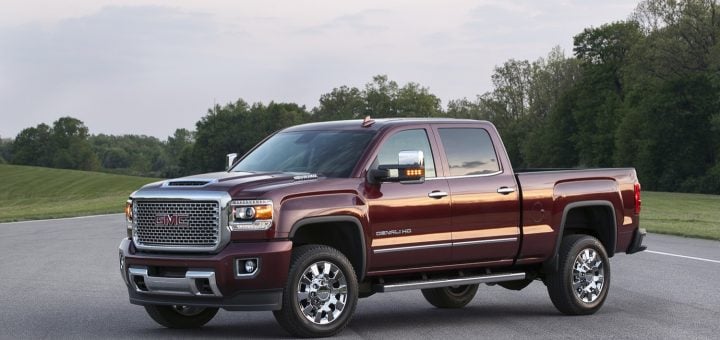 (Image credited to GMC)
2017 Chevrolet Silverado High Desert:
Ladies and gentlemen, the Chevrolet Avalanche is back for 2017. Well, not quite, as this vehicle is simply another Silverado special edition. This model's call to fame is a clever cargo system within the bed that is reconfigurable and water proof, while it also features buttresses that are similar to those found on an Avalanche. So while it isn't exactly an Avalanche, this new Silverado model does offer fans of the now dead model with a throwback of sorts.
(Images credited to Chevrolet)
2016 Ram 1500 Stinger-Yellow Sport:
Take a Ram 1500 Sport, add yellow paint with black stripes, reverse those two colors on the interior (more black, less yellow), and you have yet another pointless special edition model from FCA.
(Image credited to Ram Trucks)
2017 Fiat 500 Abarth 595:
This is the faceliftted version of the Fiat 500 Abarth in European guise, but expect the entire refreshed Fiat 500 line to debut in the US pretty soon. Horsepower is up (albeit just a little-5 bhp). The exterior has also received a slight nip-and-tuck. Beyond that, this is pretty much the same car as before.
(Image credited to Fiat)
2017 Mercedes E-Class Wagon:
Mercedes has redesigned the station wagon variant of its new E-Class, and the result is predicable: this is simply a more functional version of the new E-Class sedan that debuted in Detroit. If I'm not mistaken, the engines are the same as the sedan lineup, and it features three rows of seats. It will hit US showrooms early next year, with its biggest markets potentially being California, New York, New Jersey, Florida, and Massachusetts.
(Image credited to Mercedes-Benz)
2017 Volkswagen Beetle:
As things currently stand, the refreshed 2017 VW Beetle has only been revealed in European guise. However, I anticipate that a US launch of this car is imminent. What customers in the US will eventually be offered is a host of special edition models, along with mainline models that can be configured in multiple ways. Revised front and rear fascias, as well as brushed up interior are also in store.
(Image credited to Volkswagen)
2017 Audi A5/S5:
Let me say two things, right off the bat. First of all, the US version of the new Audi A5/S5 won't arrive until the 2018 model year. The second thing is that the new Audi A5's design is an improvement over the current car, but it is still painfully dull. I think the bone line is identical on both the new car and the old car. Exterior aside, this 2017 Audi A5/S5 is new from the ground up both inside and under the hood. Expect the engine lineup to mimic that of the new A4/S4 and don't be surprised if the interior does as well.
(Images credited to Audi)
2017 Opel/Vauxhall Zafira Tourer:
New safety tech, a heavily revised interior that mimics the new Astra, and a fairly comprehensive front end makeover highlight the changes made to this vehicle for the 2017 model year. Sales will begin in the fall of 2016.
(Image credited to Opel/Vauxhall)
2017 Ford KA+ :
This vehicle is unexciting, but interesting. Ford has basically taken the redesigned version of the Figo that is sold in India, and is using it to replace the Ka micro-subcompact. In terms of size, this little car would compete with a car that's about the size of the Chevy Spark. As things stand now, it hasn't been confirmed whether or not the little hatchback is coming to the US, as low gas prices, poor small car sales, and the fact that the Ka+'s main competition (the Chevy Spark) offers many more standard features than the Ka+. However, Ford did trademark the name a few months back, so maybe the plan is to offer a more well-equipped base model, that starts at around the same price as a Spark (keeping in mind that the base model in Europe will be very inexpensive). I guess only time will tell.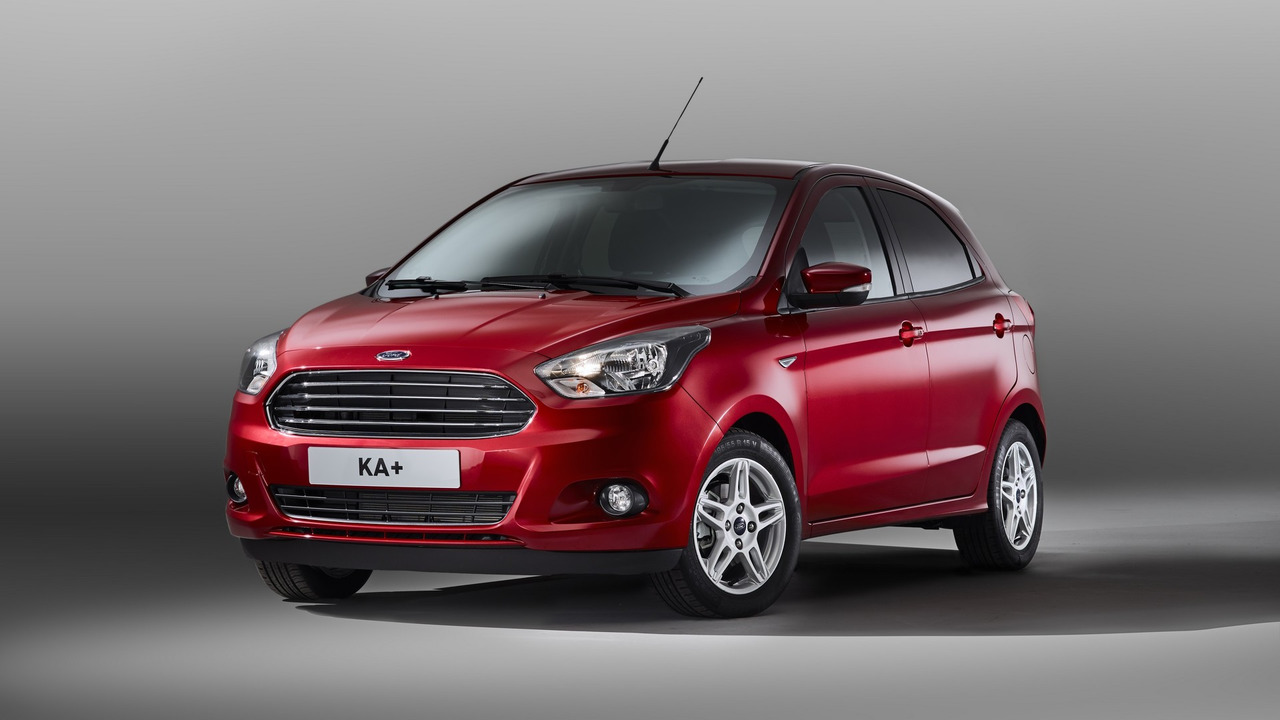 (Image credited to Ford)
2017 Rolls Royce Drophead/Coupe Zenith editions:
I really hate discussing special edition models in depth, so I'm just going to condense everything by saying that these are the final two door versions of the soon to be redesigned Phantom. And as always, Rolls Royce has cooked up a lot of unique characteristics for these models, including a fold-out tailgate with a leather saddle and a glass shelf so that owners have a spot to place their champagne flutes.
(Image credited to Rolls Royce)
2017 McLaren Special Operations Carbon Series LT:
What we have rear is a McLaren 675 LT Spyder that's pretty much made entirely of carbon fiber (with the exception of a few components). The reduced wight is obviously to further improve the performance of these 25 car, all of which have found homes.
(Image credited to McLaren)
Astom Martin Vanquish Zogato Concept:
Aston's latest partnership with the famous Italian design house, Zogato, has lead to the introduction of this stunning supercar that, as things stand now, is only a concept. Let me also say this: Aston Martin could never come up with such a stunning car on its own. Zogato mostly tweaked the rear end as you can see, while it also added some touches to the interior and grille.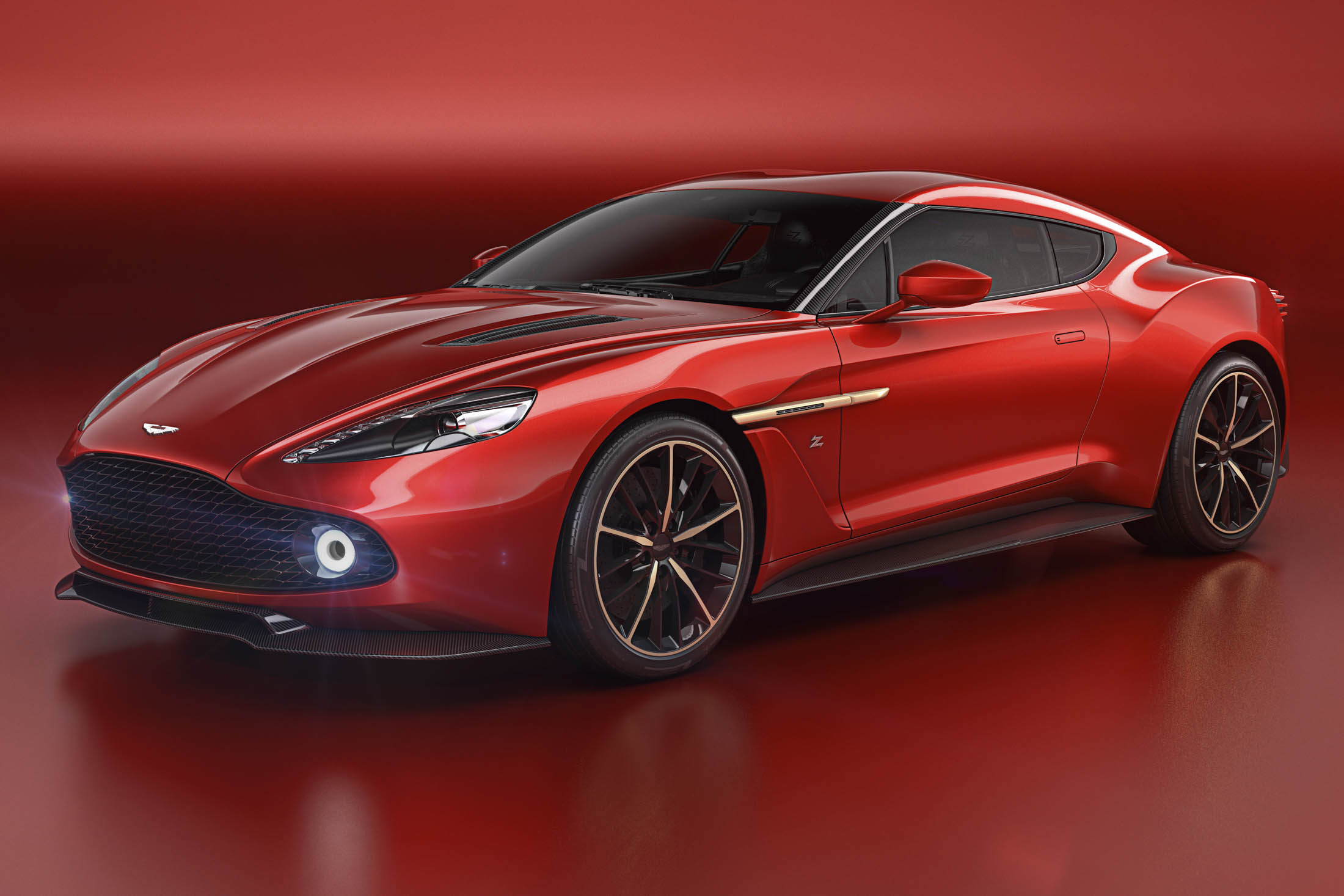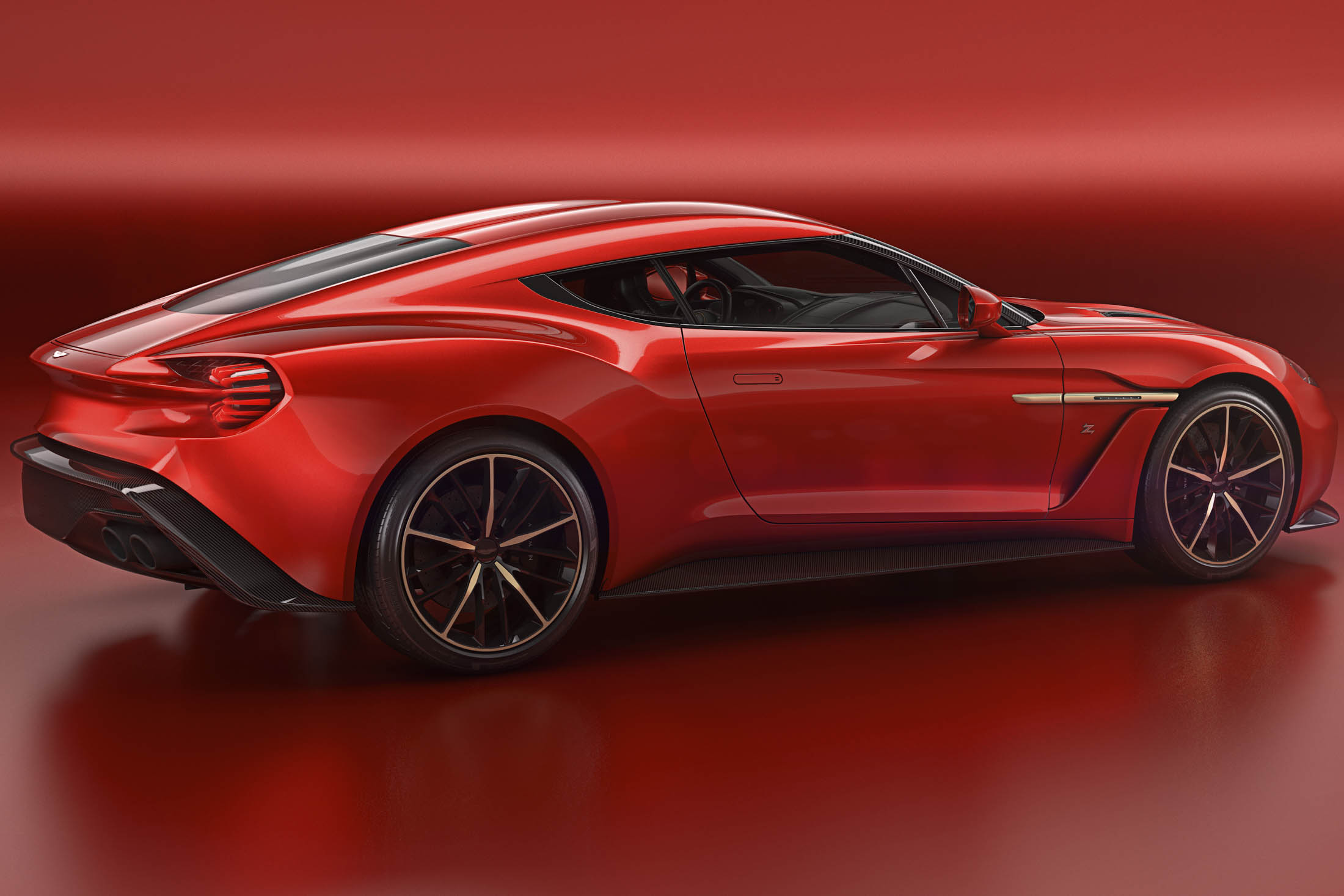 (Images credited to Aston Martin)
Ferrari 458 MM Speciale:
This one off Ferrari 458 Speciale features a unique body that's made from handcrafted aluminum; the customer also demanded composite carbon fiber bumpers on each end. The result is fantastic!
(Image credited to Ferrari)
To wrap things up, I want to quickly cover some recent GM product news. First of all, the Buick Verano will be killed off from the brand's US lineup later this year, due to poor sales and (sadly) the growing the demand for crossovers. It's unfortunate because the next-gen Verano was due to arrive stateside shortly, but given that GM spent time and resources developing a US-spec model, they can easily bring the car to the US anytime that they see fit, especially if gas prices spike again and crossover sales stall.
There have also been rumors swirling that Cadillac has supposedly killed off its future flagship sedan, the CT8.
Autoline Detroit
was first to report on this, and they received their information from other sources. However, Cadillac neither confirmed or denied this (I don't even think they commented really) so its 50/50 with regards to whether this is true or not. If it is true, Cadillac is making a big mistake, as this car could have surly elevated the brand's status further. However, if the rumor is false (the stance which I happen to be leaning towards), then this vehicle could potentially end up being a rival to the Mercedes-Maybach S600 and the recently confirmed BMW 9-series, and it should be unveiled by the end of the decade. In the meantime, I anticipate that Cadillac will launch and extended wheelbase CT6 that offers more rear seat opulence that the standard car (although Cadillac has never said anything about such a vehicle). The Chinese market's tendency to like LWB models could be a big factor in determining whether or not these vehicles should be introduced, and just because Cadillac has decided to kill off the other LWB models it was planning (including the ATS-L that's already on sale), it is still crucial that they are offered for flagship models. Also, Cadillac's brand chief mentioned that he felt Cadillac could introduce a Rolls Royce and Bentley sedan and crossover rival by the year 2030, which despite being entirely possible and logical, is somewhat ridiculous to think about in the year 2016.
Well, that wraps up this post. Thanks for reading and have a great weekend!