Alexander Carabitses
The 2016 Geneva Auto Show was held last week, with press days commencing two weeks ago. Geneva is the only auto show in the world, in which a Ferrari can be deemed underwhelming. It is a show for those with deep pockets, as well as the ultimate car fanatic, the one who knows the name of every boutique car manufacturer in the world. Now I'm not going delve into the details of every single supercar that was unveiled, but instead, I want to do a top 10 debut list from this year's auto show enjoy...
10.
2017
Maserati Levante
: Geneva was the show in which the long awaited debut of Maserati's savior, their first crossover, the Levante, took place. Judging from photos the vehicle looks very good, far better than the Kubang Concept from a few years ago. The Levante is the most critical new product in Maserati's history, as the brand aims to recapture market share in one of the most profitable and popular vehicle segments in the world. The Levante will make its US debut at New York next week.
(Image credited to Maserati)
9.
2017
Abarth 124 Spider:
This is the high performance Abarth version of the Fiat 124 Spider that goes on sale this summer. It has more power, it's anticipated to perform a bit better than a standard 124, and it also features a more aggressive aero kit. Anticipate a US debut at either the New York Auto Show or the LA Auto show in November.
(Image credited to Abarth)
8.
2017
Porsche 718 Boxter/Cayman:
The Boxter and Cayman twins have undergone a midcycle refresh, and the biggest news is the iconic number in front of their names: 718. I am actually quite a fan of this move, as it finally aligns the Boxer and Cayman twins as one model, while it also resurrects a name that had been dead for years.
(Image credited to Porsche)
7.
2017
Chevrolet Corvette Grand Sport:
The Grand Sport was one of the biggest surprises of this year's Geneva Auto Show. Created to bridge the gap between the common man's Stingray and the track ready Z06. It borrows parts and pieces from the Z06, has 460 horsepower, and it has an improved handling package. The car goes on sale this summer in both coupe and convertible bodies.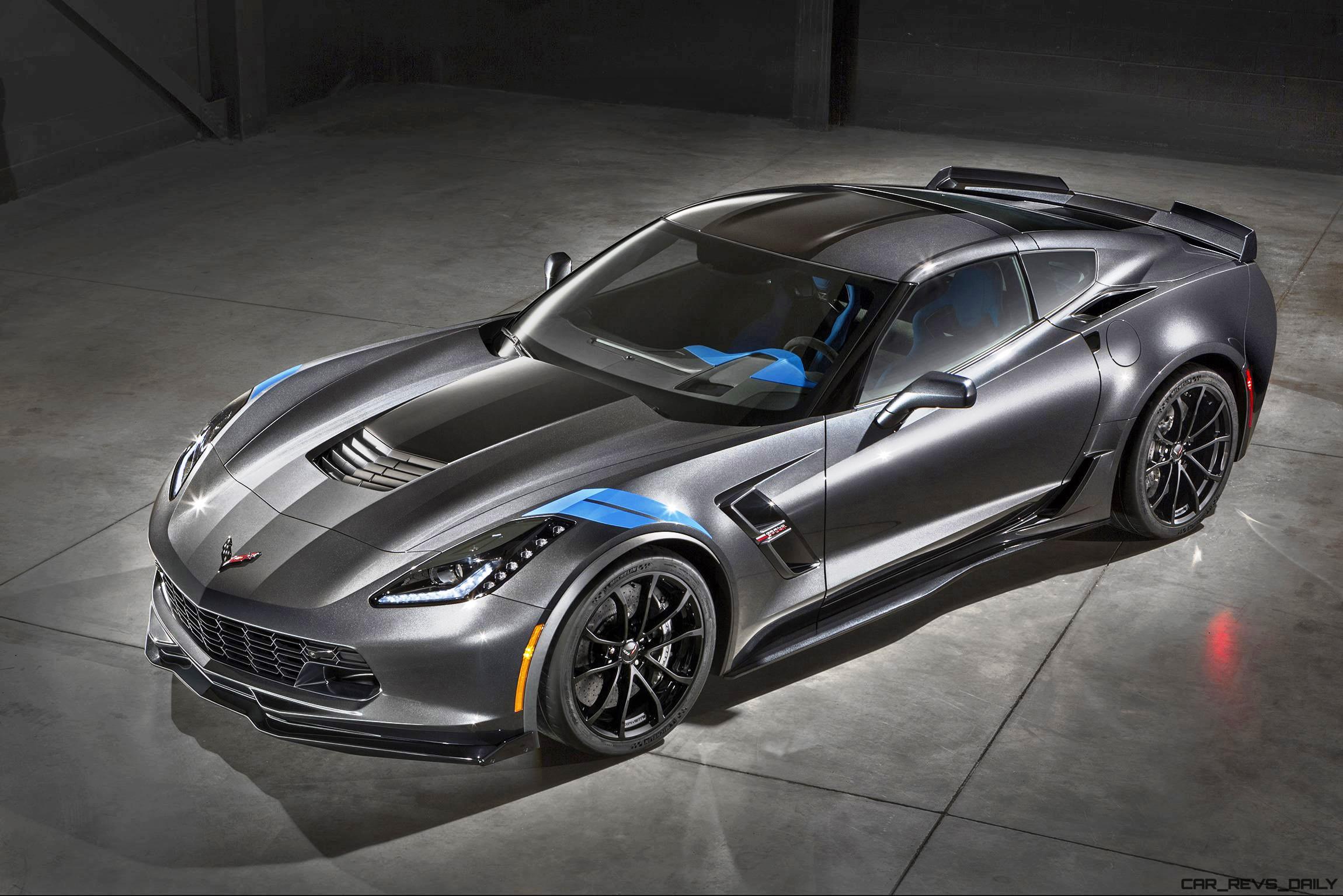 (Image credited to Chevrolet)
6.
2017
Jaguar F-Type SVR:
It has 575 horsepower, 516 lb-ft of torque, and the hardtop can go 200 mph. Yeah, there are some some aero and handling upgrades as well, but for most people, it will be the three numbers listed above that really matter.
(Image credited to Jaguar)
5.
2017
Porsche 911R:
Another surprise launch at the Geneva Auto Show, the 911R is basically a 911 GT3 without the rear wing or the automatic transmission. It is great to see that despite their launch of crossovers, the brand hasn't completely lost touch with its customers.
(Image credited to Porsche)
4.
2017
Ferrari GTC4 Lusso:
This facelifted version of the Ferrari FF features a new design that is complemented by a boost of 30 horsepower.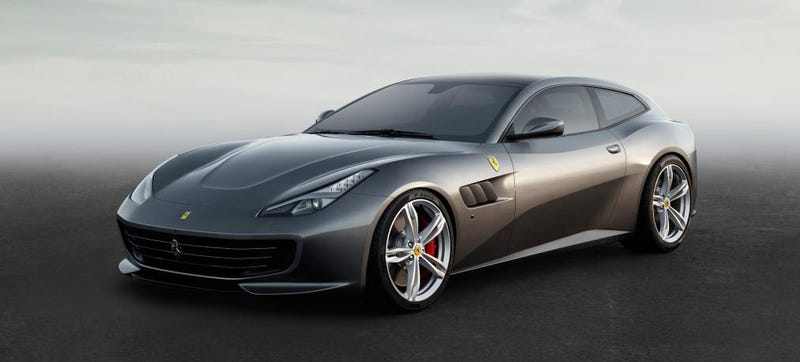 (Image credited to Ferrari)
3.
2017
Aston Martin DB11:
For those of you who remember my Aston Martin rant last summer, you'll remember how I said that Aston Martin produced dull cars. Well Aston Martin is working hard to mend the problem, with the launch of their first all new model since what seems like the Jurassic period. The DB11 features the power and performance you'd expect from an Aston Martin, but the design is moving the needle for the Aston brand. I think it looks great, and I'm sure many will agree.
(Image credited to Aston Martin)
2.
2017
Lamborghini Centenario:
To celebrate Ferruccio Lamborghini's birthday, the brand rolled out a special edition, 770 horsepower monster. Not only is it the most powerful Lamborghini ever, but the car features a very aggressive aero dynamic kit as well. Only 20 coupes and 20 roadsters will be produced.
(Image credited to Lamborghini)
1.
2017
Bugatti Chiron:
This shouldn't come as much of a surprise, but the Chiron was is the most important vehicle to debut at this year's show. It features an 8.0 liter, sixteen cylinder engine that is good for about 1500 horsepower and 1180 lb-ft of torque. Yeah, its pretty fast, and it looks great too, both inside and out. Now, while I'll have to settle for a $30 dollar scale
model
of the Chiron (along with most people), those with the means can buy an actual Chiron for $2.6 million. Both the actual car and the scale model should be on sale by the fall of this year.
(Image credited to Bugatti)
For those of you who want more, there were ten other noteworthy introductions, which include: the 2017 Toyota CH-R (Toyota's entry into the subcompact crossover segment), the 2017 Audi Q2 (a new crossover that I assume either goes after the Mini Countryman or starts a new segment entirely), the 2017 Mercedes-Benz C-Class Convertible, the 2017 McLaren 570 GT (a 570 that you can actually live with on a daily basis), 2017 Spyker C8 Preliator, the Honda Civic Hatchback Prototype, the 2017 Alfa Romeo Giulia (the non-Quadriofolgio models), the 2017 Bentley Mulsanne, the Apollo Arrow, and the Opel GT Concept.
(Image credited to Toyota)
(Image credited to Audi)
(Image credited to Mercedes-Benz)
(Image credited to McLaren Automotive)
(Image credited to Spyker)
(Image credited to Honda)
(Image credited to Alfa Romeo)
(Image credited to Bentley)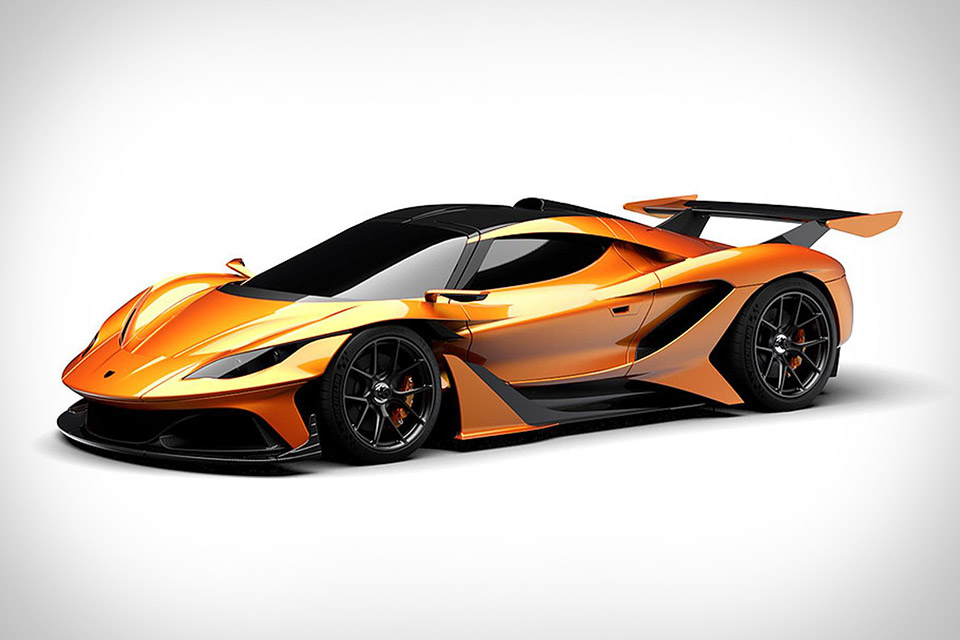 (Image credited to Apollo)
(Image credited to Opel)
Well, that wraps up another busy, but exciting 2016 Geneva Auto Show. Overall, this year's show was a mixed bad of positive things. Bugatti introduced the successor of a legend, Aston Martin and Maserati introduced models that grant them a new lease on life, and hell, Spyker returned with a new model. A lot of the models in both vehicle lists are expected to make their US debuts at the New York Auto Show next week, so be sure to look out for some live photos of those cars and crossovers in my 2016 New York International Auto Show Review post. I'm anticipating that this year's show will be much quieter than last year's show, but none the less, I'm still looking forward to it.
Until then, thanks for reading, and have a good week!