Alexander Carabitses
More New Products
Welcome back! In my last post I mentioned that I would post a picture of the
2016 Honda Accord Coupe
when it became available. Well, it is now available, and I must say that the Coupe looks way better than the sedan. For those of you who are interested, the same updates that were given to the Accord sedan (i.e. Apple Car Play and Android Auto) are also available on the coupe.
(Image credited to tflcar.com)
Meanwhile, Chevy has rolled out the
2016 Colorado
, which features a 181 horsepower/369 pound feet of torque Duramax Diesel. The truck can tow 7,700 pounds.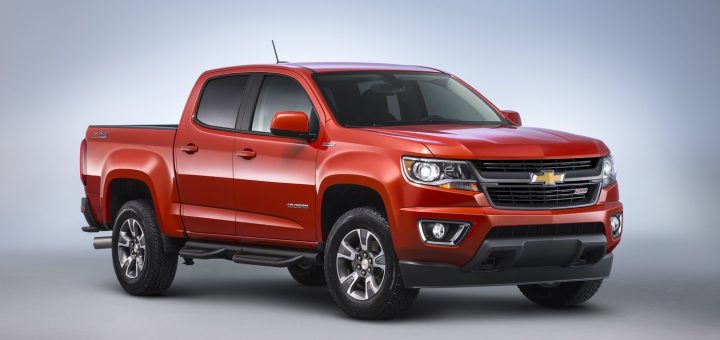 (Image credited to gmauthority.com)
This next debut is bound to excite everyone: the
2016 Ferrari 488 Spider
, Ferrari's fastest mid-engine convertible to date! It weighs 110 pounds more than the coupe, while the only other difference is that the coupe is 0.3 seconds faster when accelerating to 124 mph. Like the 458 Spider it features a folding hardtop that functions the same way as the aforementioned car. The styling of the car speaks for itself.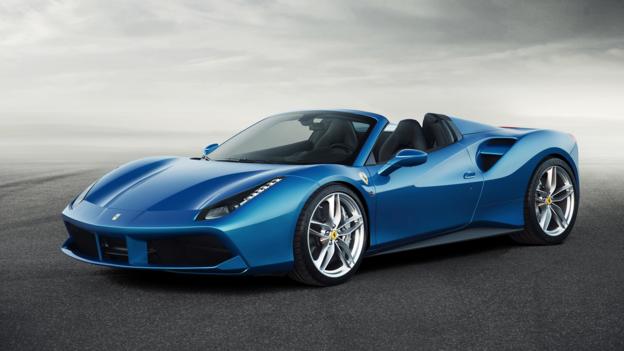 (Image credited to bbc.com)
More Recall Fiascos (As if we haven't had enough of these in the past year already)
In reality, I should have titled this section,
FCA
U
.
S
.
LLC
Screws
Itself
Once
Again
. I mean think about it, after hiding problems on cars for years, they are now being forced by NHTSA to address them and buy back any of these models that the customer doesn't want. What this means is that FCA is going to lose money as they deal with all of this, and believe me, the last thing they need is to spend money, money that they could be using to their advantage as they look for a partner to merge with. I have no clue if FCA has some money stashed for emergencies like this, or if the money will have to come out of R&D, but if its the latter they are, not in major trouble, not screwed, but fucked. Chrysler's 5 year product plan is already crashing before our eyes, and spending potential R&D money would be disastrous for the company.
What makes this ultra embarrassing for FCA is that some of these recalls are for both very recent, and very old models (some cars go back to the
1990's
). The most notable are the recalls on Jeeps, due to fuel tank problems (it is quite possible that you will burn to death if rear ended because the tank is located behind the rear axle), a recall on Dodge and Ram pickups for axle problems (bad bolts mean the axle could detach from the rest of the car) , and even a cyber-security recall on Jeep Cherokees (the U-Connect system can be hacked). Although I can give FCA the benefit of the doubt on the axle recall and the U-Connect recall, because the bolts were supplier parts, and the infotainment recall will be the first of many in the auto industry, the fuel tank issue is inexcusable seeing as how Chrysler allowed the fuel tank to be placed where it was. Even if AMC designed it, Chrysler could have not approved the design.
I remember last year when GM was issuing record number of recalls after covering its own ass years earlier. Ford had also issued some recalls of its own at that point to avoid facing the same issues that had plagued GM. However, FCA was quiet at this point, as they barely released any recalls during this time period from what I can remember. I remember saying how I thought FCA was the better of the Detroit big three in terms of mechanical quality; now those words have come back to bite me and as I look at how much the Chrysler Corporation, Daimler-Chrysler, and Fiat Chrysler Automobiles have covered up since the early 1990s, I am shocked and appalled.
The one lesson I can take away from this, is that although American cars are better than they used to be, in terms of styling, as well as material and build quality, there is still an evident amount of corner cutting on other areas, areas that the customer cannot see or touch. This is a sneaky way of cost cutting, and it proves that although these car companies may be building better cars that consumers like, there is still plenty of room for improvement.
In my second post last year, I mentioned that the two biggest problems with automotive recalls are that nobody pays attention to them and most recalls are for insignificant things like typos in the owners manuals. I should have also stated that many recalls happen due to faulty components that weren't developed in house, but rather by supplier companies. In my mind they should pay the brunt of these recall fiascos and not the OEMs. Unfortunately for FCA, many, if not all of their recalls are significant, and although some recalls are due to supplier parts, many are not (fuel tank placement being one of them). And by the way, customers are going to care about the recalls, when they hear that FCA will buy back their car if it is affected by a recall. I'm sure some are even hoping that their car is involved in the recall for this reason alone.
At the end of the day, I hope FCA bounces back from these recalls, and I'm sure they will. The real question is, has the company learned its lesson? Hopefully, the answer is
yes
, because hiding thousands of recalls on 23 different models, and being forced to pay $105 million to the government, while also being forced to buy back vehicles from the owners, is unacceptable at any car company.
That's all I have to say for now. Thanks for reading and have a good weekend!