Alexander Carabitses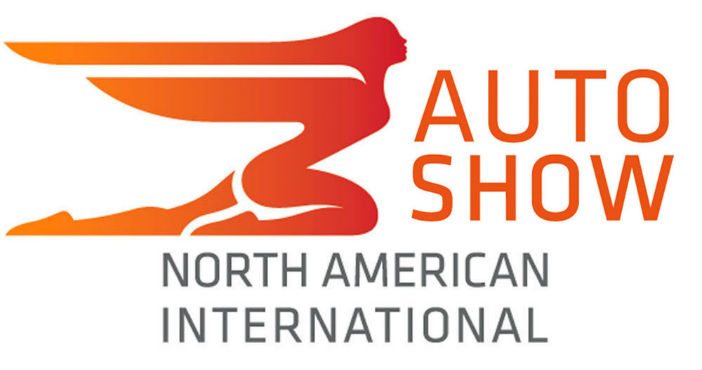 (Image credited to NAIAS)
So, I'm back. I know I haven't posted since August and I apologize about that. I must say that my sophomore year of high school has been much busier and crazier than expected, and I forewarn you that I still won't be posting very regularly. But I do hope that everyone had a good Halloween, Thanksgiving, and Holiday season, no matter which of three holidays that you celebrate. And even if you don't celebrate any of them, I hope that you at least enjoyed your time away from work or school; I know that I did. I also hope that 2015 treats everyone well.
The big thing that is happening on the week of January 12 is the North American International Auto Show(NAIAS). I must say that I'm looking forward to it. After a Paris Auto show that saw cool performance cars that are out of reach for almost everyone, compiled with mainstream car debuts that will have no effect on the U.S. car market, I can easily say that aside from a few debuts, I didn't give a rats ass. Until, the French car makers start selling cars in North America again, Paris will slip into obscurity, right along with the Chicago Auto Show. Why bother covering it, if there's nothing good to see? Besides, any significant debuts at Paris, ended up making their U.S. debut in Los Angles, in November, further deviating form Paris's importance this year. So what about LA? It was pretty good. God, I love that Shelby GT350. Oh and the ATS V Series is spectacular. The Mercedes Maybach wasn't bad either. Of course there was the Chrysler 300, the Ford Explorer, plenty of b-segment crossovers, and U.S. spec debuts. The Sema Show? Ehhh, nothing great. CES, was a good show for the auto industry, with Ford showing off plans for their future mobility service, and Mercedes showing a fully autonomous car.
But, Detroit has to prove itself worthy of the headlines. This is the show where executives tout sales numbers from the previous year and make bold claims about sales for the year at hand; then they show off an exciting new product, to make up for all of the mid-cycle refreshes they've shown at other shows.
Seeing as how just about all of the debuts are set in stone, and I'm going to be studying for midterms the week of the show, I'll combine this as more of a preview, with opinions ahead of time segment, so enjoy.
Chevrolet:
A new Volt, a concept version of their new electric car called the Bolt, and three other new cars should make Chevy a star of the show. And I have to say that the headlights of the new Volt make it look like an older Acura, but thats just me talking.
Nissan:
A new Titan, which they both desperately need, but also shouldn't, because they never should have been in this segment to begin with. They also plan to show off some other surprise vehicle, so that should be interesting.
Ford:
Shelby Mustang GT350 R, F150 SVT Raptor, Focus RS, and the GT replacement........ oh my God, I can't wait!
Mercedes Benz and Smart:
Smart will probably show off the new Fortwo, which isn't really a smart choice if you ask me. The new Mercedes Autonomous car will be there as well. And attention to all journalists. You guys have heard about it, I get the GLE63 may be there as well, but save yourselves from the horror of looking at the car in person. Its so ugly!
Alfa Romeo:
4c Spider? Nice! But please bring more models in the future.
Volkswagen:
New 7 passenger crossover, and despite being long overdue, its only a concept, and nobody will care. Just build it already VW, if you want to survive in this market. Either that, or get to know your customer better.
BMW
: 6-series refresh. Yep thats it, and I'm just as disappointed as everyone reading this.
Audi:
New Q7, which despite being long overdue, is still hardly exciting.
Porsche:
Who Knows? Nobody yet, but I'm sure that as soon as I post this update, they'll release photos of the new debut online.
Bentley
: Probably another update to the Continental; is anyone surprised?
Mini:
The new John Cooper Works Mini will debut. Who doesn't love a new hot hatch?
Acura
: Time to start salivating over the long overdue NSX. My only question is, has the hype for this car died down since the concept was shown in 2012, and then again in 2013? Maybe, but it will only be built up again, because we will see it very, very soon.
GAC Group
: Look them up, because I'm not going to bother trying to spell out their cooperate name. But, they're a Chinese car company that plans to debut a crossover. Conveniently, they don't plan to sell it in the U.S., or any other models in their lineup for that matter.
Volvo:
The new S60 Cross Country. Its basically an S60 with really high ground clearance, and it looks awful.
Toyota:
A long overdue new Tacoma, and I believe that, was about the fourth time that I said "long overdue". Maybe, thats because certain automakers need to manage their product life cycles better, especially regarding pickup trucks. In reality, this is the only serious challenger to the new Chevy Colorado and GMC Canyon, as the Nissan Frontier is long overdue for a redesign. Yes, I know I said it again.
Hyundai:
Hyundai plans to waste 25 minutes of everyones' life to unveil the new Sonata Hybrid in Detroit. They'd better be showing something else to go along with that; if not, WTF Hyundai????
Infiniti:
The concept version of the next Q60 looks good, and that is what will be shown in Detroit. By the way, rumor has it that the Q50 Eau Rouge may end up getting canceled, which is a damn shame.
Lexus:
The GSF makes its world debut, as does another new model that we know nothing about(maybe the new RX).
Cadillac:
The all-new CTS- V with 600 horsepower!!!!!!! Take that BMW M5.
Lincoln:
The current MKX has done a fine job, but its finally time for a new one. I just saw a batch of photos of the production version, that may have been leaked, and it looks great.
Honda:
Honda plas to show off another new concept version of their new fuel call vehicle. Whatever, at least it looks better than the Toyota Mirai.
Ram:
A refreshed 1500 pickup, along with a new off-road version of that truck should make their debuts. They will only help Ram's sales gain that has continued for 56 consecutive months now.
Buick:
Last, but not least is Buick, who will have a new stand, away from Chevy and GMC. The new Cascada Convertible should make its North American debut. It actually may be called "Velite", but both names were trademarked so who knows? Either way, its cool to see that Buick has a convertible again.
So there are the 40 scheduled Detroit debuts. It will be fun to see them, and it should be interesting to gauge the Media's reaction to these cars, especially vehicles like the Titan and the Volt. This years show is mostly about performance, with some trucks and mainstream vehicles thrown into the mix. Overall, the German and Korean brands seem down, while the Japanese and American brands seem up. I mean, think about it, with the exception of Porsche (only because we don't know what they have planned), there isn't much to get excited about from these brands. Anyway, enjoy the show; I know I will. Also feel free to give this post a like, if you enjoyed it, or better yet, follow
Car News Commentary
. Also feel free to comment on what you are looking forward to seeing in Detroit out of all of these cars. Happy New Year, and have a good week!
Update:
Mercedes C- Class Plug-in Hybrid, GLE 63 AMG debut. A surprise debut from Buick has also taken place with the Avenir Concept. It previews a possible Buick flagship sedan, shades of the Roadmaster. If you have not seen it yet click the link here (
http://gmauthority.com/blog/2015/01/this-is-the-buick-avenir-concept/
) It is a striking car. Hats off to GM design!
1/12/15: Hyundai debuts Santa cruz Concept. Its a combination of a pickup truck, and small crossover. Also debuting was a refreshed Audi Q3(refreshed because it has been on sale in the rest of the world for a while now. The Porsche 911 Targa 4 GTS and Cayenne Turbo S debuted, along with the Bentley Mulsanne Speed.